Curious?

Then sign up today!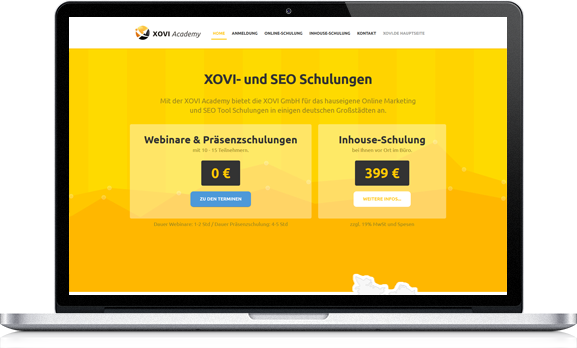 To the XOVI Academy website
How do I make the best of XOVI for my website? How do I efficiently analyse the competition and my own projects? How can I optimise smartly using the data obtained from XOVI? These and many other questions will be answered in the XOVI Academy seminars together with you. Get to know what the tool can do from a new point of view using practical case studies. Because of the low number of participants, individual questions may be raised and discussed together.
Already convinced about our XOVI all-in-one suite? Then order XOVI now and always be a step ahead of your competitors!