What sort of adverts are your competitors placing and where? What websites form part of their affiliate networks and how many visitors do they have? Internal information that was once a company secret is now only a click away – with the right online tools.
XOVI's very own Dr. Friederike Posor spoke to German business website Fuer-Gruender.de to explain what options are available to start-ups when it comes to competitor analysis.
Hello Friederike, why is it important for start-ups to carry out regular competitor analysis?
Friederike Posor (XOVI): Regardless of how old your company is or what stage you're at, you should always keep one eye on the competition. It's particularly important in the start-up phase in order to be able to react quickly to any competitor offers or promotions.
The bigger the business gets, the harder it becomes to adapt quickly to new developments, so make the most of the opportunity as a start-up while you can.
Up until a few years ago it was considerably more difficult to carry out competitor analysis. Why is that no longer the case?
Today's online tools allow webmasters to identify the keywords which attract the most organic or PPC traffic from search engines. There are also backlink tools which can be used to see which websites your domain is linked with and which could represent opportunities for cooperation, blog entries, interviews or advertising.
Affiliate programmes are also useful to discover new publishers who can help your business become better known and boost rankings. Manual, time-consuming search research is rarely necessary these days.
What role does competitor analysis play in the development of an online marketing strategy?
Competitor analysis reveals the type of information that up until a few years was very much a company secret. For instance:
Where do my competitors get visitors from?
What keywords are they placing adverts for?
What's the situation with PPC, organic search, affiliate networks and paid content?
When first setting up, start-ups should consider which search terms they want to position themselves with – and in which sectors.
How can you identify potential competitors as early as possible?
We work with a number of different alert systems for both organic and paid search. Google Alert is also a really useful tool. The important thing is to accurately define your own service and then monitor who is publishing similar content for similar offerings.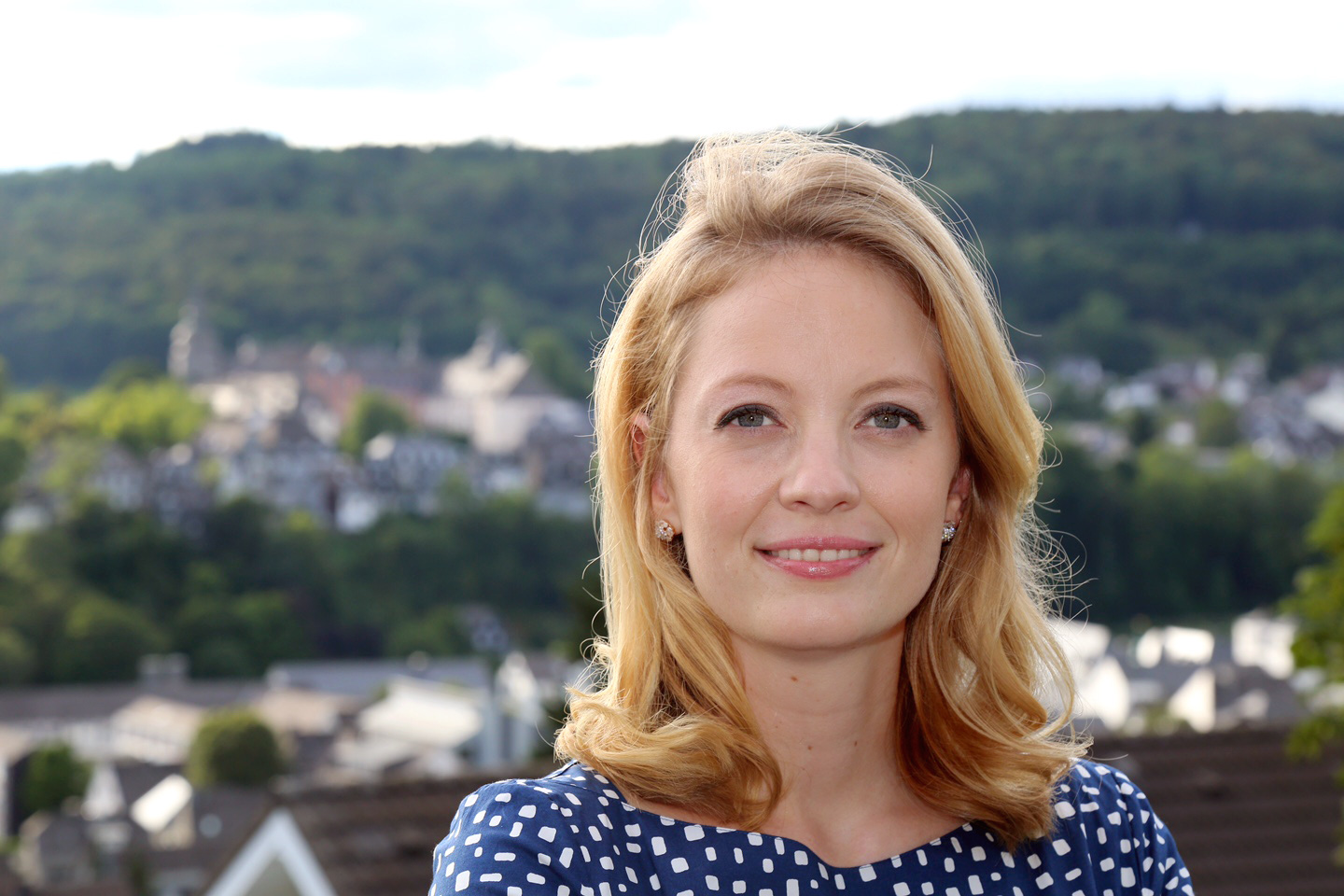 How can you identify the strengths and weaknesses of other competitors?
Visibility in general can be compared with simple online tolls – even just within your particular industry. This reveals whether a competitor really is organically well positioned or whether they place adverts. Data from XOVI's backlink tool or from alert systems reveal how often your website is linked or mentioned by other sites within your sector.
"If a competitor isn't particularly active in an important area, this is where you should focus your attention and invest more time."
Is it possible to identify an individual competitor's market share?
For a competitor with a similar business model, compare the number of keywords for which their site ranks highly. The Ranking Value in the XOVI Suite enables you to identify the value of a domain's highly ranking organic keywords, were one to promote them via Google AdWords.
This facilitates an approximate calculation of market share within Google. This also applies to businesses which have a similar product catalogue. Google Trends allows businesses to determine demand for a brand or website when a certain keyword exhibits a high enough search volume. When rankings and target audiences are different however, this can sometimes lead to distortions.
How can start-ups profit from the information and knowledge gained from competitor analysis?
After successful competitor analysis, you will either have identified a primary keyword set for which you want to be found, or an existing keyword set which can be expanded or consolidated.
"Always focus on your core principals and don't try to please absolutely everybody. Choose your target and concentrate on it – this too often gets forgotten."
What are the most popular features of the XOVI Tool?
I think the advantage of our software is that we bring together lots of different types of analysis on a single platform. Whether keyword research, on-page, backlinks or keyword monitoring – our clients are able to keep track of developments on their domain (as well as those of their competitors) at all times thanks to daily updates.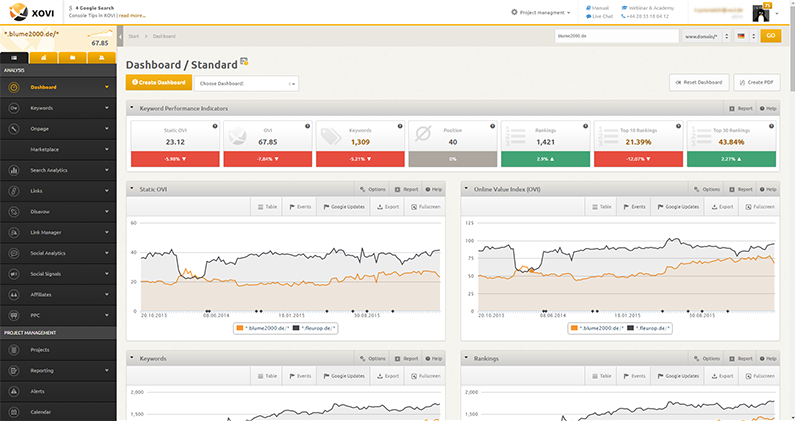 Is XOVI only suitable for online businesses or can classic start-ups use it too?
Classic businesses – from independent traders to industry to labour – who want to be found online by their customers are among our clients too. The key is to always keep an eye on your competitors. Even if your business doesn't have a web shop or online presence, XOVI can identify whether your competitors do and can reveal what they are doing to generate profit.
What three tips would you give to start-ups when it comes to competitor analysis?
Focus on your strengths as a business and create a set of key terms for which you would like to be found in Google. The more precise, the better. Use XOVI's keyword research tool to identify niche keywords which you may not have considered.
Once you've analysed your competitor once – that's it! Set up a project in XOVI or add keywords for a particular domain to the Monitoring tool and let us take care of the rest, allowing you to keep a permanent eye on the competition.
Define a specific target as to how and where you want to be found in online search, and stick to it. Track your medium to long term progress using XOVI's Ranking Value.
Thanks for the tips!
No problem, thanks for the chat!