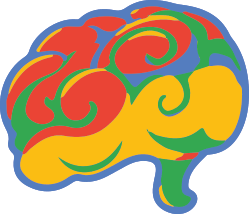 Ever since it was founded, Google's aim has been to give users the qualitative best result to each and every search term. The Silicon Valley search engine wants to display the most appropriate web pages in its search results. Thus, Google is constantly fine-tuning its algorithms to this effect and testing many things. Larger updates get names, usually from the animal kingdom.
The two most widely known updates are the Penguin and the Panda. While the Penguin, to put it simply, deals with backlinks and the throwing out of pages completely from the Google index due to artificial link profiles, the Panda deals with content quality and optimum technical requirements. We wrote about the Panda update in a blog post some time ago that is just as valid now as then. Ronny Marx additionally shared his knowledge of this update in our panel of experts. Our blog also refers indirectly to the Penguin update through a post by Kevin Jackowski in which he explains what makes a good backlink. Only those who know can identify "bad" links, remove them and thus avoid being sent to Google Never-Neverland by the Penguin algorithm.
Most recently in May 2015, the SEO branch puzzled over significant changes in search results. Many SEOs noticed strong fluctuations – both in some domains with great gains in visibility as well as in many domains with loss of visibility. An example of that was www.finanzen.de. A precise pattern could not be detected and to this day, no one knows exactly what had been changed. That is why the branch called that particular Google update the Phantom update or core update. In its time, Google confirmed that changes had been made to the algorithm – but never explained the extent of these changes. A few days after the roll-out of the update, we recorded our observations in this article.
Artificial intelligence
As has recently become known, Google incorporated a new factor in its search results that has been in use for months now – RankBrain. This is about "machines" using artificial intelligence to display the best results to a search query with the identification and ranking of appropriate content no longer ensuing from general programming of an algorithm. Machines now independently identify the intent of the Google user's search. No programming is involved – the machine has to find the solution itself. Google has been investing in the development of artificial intelligence for years now. It appears as if this technology has begun being used in search engines with the implementation of RankBrain. It has not completely replaced previous technology, though, but rather has become a component of it.
This is particularly noticeable with keywords entered in the search mask for the first time. Of course, there are billions of terms frequently used in searches. Google has already gathered data on that with the click-through rate or so-called dwell time. Here it is possible to process huge amounts of data and easily identify with time what the true intent was of the user's search query. Google scientist Greg Corrado told Bloomberg that ca. 15% of search queries are entered for the first time. In this case, intent through user behaviour has, of course, not yet been analysed – still, the search engine has to find an answer to the query. Tests have shown that RankBrain delivers very good results in this area.
RankBrain thus is also a ranking signal, since it determines which website comes up in which position in the search results in answer to a search query. Corrado explained that this signal is supplemented by two others. Google will never tell which signals are actually in the top two places, but the unanimous opinion is that they may be something to do with backlinks and qualitative page content.
Danny Sullivan of Search Engine Journal in the USA has published an in-depth article on this in his blog. He goes on the assumption, for instance, that RankBrain is part of the Hummingbird update and "processes" primarily never-seen-before search queries.
Phantom-Update = RankBrain?
Well-known SEO Martin Mißfeldt now puts forward the proposition in his blog that the Phantom update in May was actually the implementation of RankBrain. It was widely assumed at the time that search queries were related to an analysis of the searcher's intent. However, that has not been officially confirmed. Martin´s deduction does sound quite plausible, though. He also quoted Gary Illyes of Google on Twitter in which he confirmed that RankBrain has already been up and running for a few months (and SEO still works).